ООН

Надежный партнер Часть 1
On December 11, 2014 the UN Communication Group has organized an annual retreat for its members which took place at the Dushanbe Sheraton Hotel.
The UNCG retreat was started by a session provided by Mr. Alexander Gorelik, former UNIC Moscow Director, who has presented his information on the work of UNIC and its experience.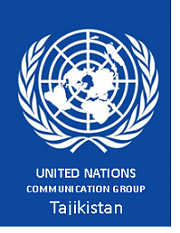 The UN Communications Group (UNCG) seeks to strengthen inter-agency cooperation in the field of communication and to increase the media profile of United Nations activities in Tajikistan by providing leadership in strategic, internal and external communications for the UN Country Team and identifying new and innovative ways to show how UN programmes are delivering results. Today UNCG unites 15 UN agencies in Tajikistan to emphasize inter-agency collaboration for promoting a coherent image of the United Nations.
UNCG in Tajikistan's main objective is to project the UN in Tajikistan as a key contributor towards the improvement of the lives of Tajiks through its programmes and development cooperation with the government of Tajikistan. UNCG contributes to promoting UN's work as contributing to Tajikistan's development goals as articulated in Tajikistan's National Development Strategy. UNCG sticks to the principle of One UN. Terms of Reference >>>