UNHCR and its legal implementing partner, Rights & Prosperity (R&P), organized a "Roundtable on the Analysis of Civil Proceedings Related to Refugees and Asylum-Seekers in the Republic of Tajikistan" on 18 December 2013 in Dushanbe. The Analysis focused on the practice of the Tajik national courts in adjudication of cases concerning asylum, in particular applications lodged by refugees and asylum-seekers whose status have been rejected by the inter-ministerial national commission for refugee status determination (RSD). The analysis highlighted the Republic's compliance with the international obligation under the 1951 Refugee Convention of which the country became a State Party in 1993. Tajikistan was the first country in Central Asia that acceded to the Convention.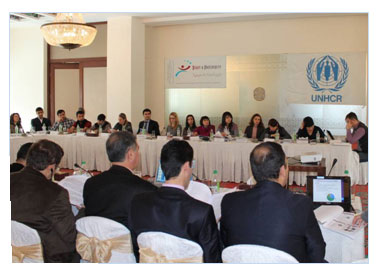 The Roundtable offered an avenue to highlight the significant gaps that still exist in Tajikistan, evident from the fact only two cases were ruled in favor of refugee applicants by the country's judicial system in the last 8-9 years (2005-2013). The Analysis has pointed out inconsistencies in the Tajik laws in regard to the timeframe of appeal and the submission of evidence. The Analysis made clear how the Tajik judicial system has neglected provisions of not only international refugee law, but also of the Tajik Law on Refugees. The UN Refugee Agency, supervisory body for the implementation of the Convection by States Parties, warned the Tajik judiciary of its over-reliance on the decisions of and evidences supplied by the national RSD commission.
A total of 40 persons participated in the event, including the judges, Council of Justice, Office of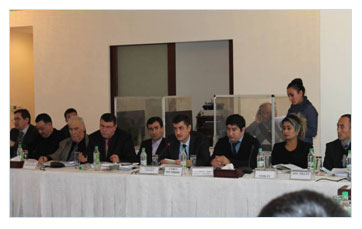 the Human Rights Ombudsman, Ministry of Internal Affairs, State Committee of National Security, advocates, legal professionals, Bar Association, representatives from the diplomatic corps, NGOs and UN agencies.
The Roundtable was held against the background of the persistent trend of deportation of refugees and asylum-seekers from the Republic. Since January 2013, 27 refugees and asylum-seekers were deported to Afghanistan without access to due process of law including the fundamental right to appeal.
End.