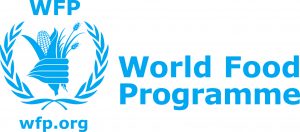 The World Food Programme (WFP) is the world's largest humanitarian agency fighting hunger worldwide, delivering food assistance in emergencies and working with communities to improve nutrition and build resilience.
In Tajikistan WFP is the United Nations agency with the largest reach, currently extending its support to over 550,000 people through four field offices in Khujand, Kurgan-Tyube, Rasht and Khorog and a Country Office in Dushanbe.
WFP has been present in Tajikistan since 1993, when it launched an Emergency Operation to provide life-saving assistance during the Civil War. Moving away from crisis assistance, WFP's strategy in Tajikistan has been increasingly emphasizing three longer term objectives:
1) Policy advocacy with the Government and partners to ensure food security and nutrition are prioritized in national strategies, policies and programmes;
2) Support the Government and partners to enhance their capacity to implement and monitor sustainable hunger solutions, through social safety nets for the most vulnerable;
3) Direct support to communities to respond to crises and to improve their longer-term food security and resilience to shocks.
WFP has shifted its efforts from relief and recovery operations to long-term development, resilience and capacity building of local institutions to ensure sustainability. WFP is preparing its new 5-year Country Strategic Plan for the period 2019-2024.
URL:  http://www1.wfp.org/countries/tajikistan
Social media: https://www.facebook.com/WFPTajikistan
Contacts:
World Food Programme
7 L. Tolstoy street
Dushanbe, Tajikistan, 734003
Tel +992 44 625 2000/01/02/03
Email: wfp.dushanbe@wfp.org