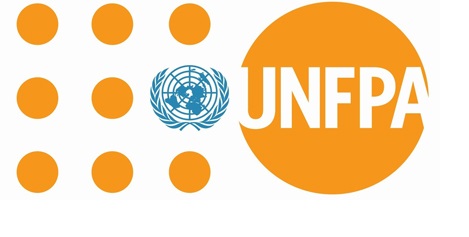 After the collapse of Soviet Union Tajikistan has experienced a rapid growth in population and although the total fertility rate has been reduced substantially over the past 25 years from 5.7 births per woman in 1980, to 4.0 in 2000, it remains well above replacement level. Fertility is
higher for rural women (4.1) compared to urban women (3.6). Tajikistan's maternal mortality ratio is among the highest of the Eastern Europe and Central Asia region. According to official data fifteen per cent of women giving birth in Tajikistan do so without a midwife or skilled birth attendant to assist. For every 100,000 live births, about 4
7.5 pregnant women die due to labor and delivery complications. Most of these deaths would be avoidable – if women had access to obstetric care.
UNFPA assistance to Tajikistan began in 1995 and until the year 2000 the country received the help within the framework of UNFPA sub-regional programme. The assistance to Tajikistan mainly concentrated on efforts to improve access to reproductive health information and services as well as to strengthen policy formulation. The first Country Programme (CP) (2000-2004) with a budget of US$ 6 million continued to provide assistance for reproductive health and population and development issues and understanding improvement/awareness raising.
The Second UNFPA Country Programme (2005-2009) contributed to poverty reduction by focusing on reproductive health/family planning, population and development, and women's empowerment. The UNFPA Tajikistan Country Office (CO) assumed a more proactive role in ensuring that the ICPD (International Conference on Population and Development) agenda was widely understood and accepted. The crucial importance of promoting and coordinating strategic partnerships to achieve ICPD and MDG goals was emphasized through consolidating collaboration with government institutions, UN agencies and other development partners. Programme interventions focused on areas with the worst reproductive health indicators covering about one-third of the country's population.
During its functioning in Tajikistan UNFPA invested more than US$ 10 million to health and demographic sectors of the country. The main achievements of the UNFPA in Tajikistan include integration of RH issues into National Development Strategies and Papers; establishment of a national contraceptive logistics management system; improvement in access to family planning services; introduction of evidence-based perinatal life saving interventions; contribution to increased availability of reliable reproductive health information; strengthened capacity of State Statistical Agency in data collection and analysis, particularly for planning of the 2010 National Population and Housing Census; effective response to humanitarian crises.
Today UNFPA's major role in Tajikistan remains in contributing to poverty reduction through improvement in the reproductive health status of the population; capacity strengthening to achieve improvements in reproductive health; ensure reliable supplies of reproductive health commodities, quality reproductive health services and support on prioritized groups such as young people and issues such as gender-based violence. Attention is also given to provision of reliable demographic information to plan and monitor Programme interventions and reactions to humanitarian aspects of emergency situations.
Third UNFPA Country Programme for 2010-2015 intends to continue making its contribution to the overall stability and poverty reduction in Tajikistan. The Programme is aligned with the priorities of the Government's National Development Strategy for the period up to 2015; the Millennium Development Goals and the UNFPA Strategic Plans. The programme consists of three components: Reproductive Health (includes Maternal Health; Family Planning; Adolescent Reproductive Health and HIV prevention); Population and development and Gender Equality. The programme is being implemented in close cooperation with national governmental institutions, including the Ministry of Health, Committee on Youth Affairs, Sports and Tourism under the Government of the Republic of Tajikistan, Committee on Religious Affairs, Agency on Statistics under the President of the Republic of Tajikistan, State Committee on Women's and Family Affairs and others.
UNFPA will assume a more proactive role in ensuring that International Conference on Population and Development issues are on the development agenda. UNFPA will make every effort to promote, strengthen and coordinate strategic partnerships through consolidating its collaboration and cooperation with governmental institutions, UN agencies and other development partners.