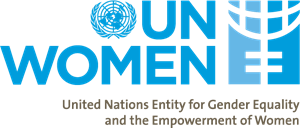 UN Women – the UN Entity for Gender Equality and the Empowerment of Women has been created in July 2010, by the United Nations General Assembly. In doing so, UN Member States took an historic step in accelerating the Organization's goals on gender equality and the empowerment of women. Grounded in the vision of equality enshrined in the UN Charter, UN Women, among other issues, works for the: elimination of discrimination against women and girls; empowerment of women; and achievement of equality between women and men as partners and beneficiaries of development, human rights, humanitarian action and peace and security.
UN Women's work in Eastern Europe and Central Asia regions dates back to 1999 (previously UNIFEM), covering  12 countries: Armenia, Azerbaijan, Belarus, Georgia, Kazakhstan, Kyrgyzstan, Moldova, Russia, Tajikistan, Turkmenistan, Ukraine and Uzbekistan. to speed up the process of meeting the needs of women and girls across the world. As part of the UN reform agenda, it brings together resources and mandates which will subsequently have a lasting impact on the whole community.
UN Women in Tajikistan is expanding its relations and partnership with the Ministry of Economic Development and Trade, Ministry of Employment, Labor and Migration, Agency of Employment, National Committee for women and family affairs under the Government of the Republic of Tajikistan, local governments in target districts, the Agency for Statistics, and the State Investment Committee. UN Women will expand its partnerships to address stereotypes and patriarchal norms leading to women's vulnerability and low position in society. The Ombudsperson's office, Parliament and civil society organizations are crucial partners to ensure necessary efficient monitoring of domestic violence legislation implementation and effective work on eliminating violence against women. It is planned to develop a new partnership to advance and enforce international commitments in the area of disaster risk reduction and gender equality, encourage learning and innovative approaches to ensure a fast start to recovery in the aftermath of disasters in Tajikistan.
The UN Women programme 2016-2020 for Tajikistan focuses on development of three impact areas:
– Ending Violence against Women,
– Women's Economic Empowerment, and
– Women Peace and Security.
CURRENT PROJECTS:
CIVIL REGISTRY SYSTEM REFORM PROJECT
UN Women within its project and interventions, specifically focuses on women and girls' rights from the angle of civil registration status, since delivery of gender responsive civil registration services for women and girls is a prerequisite not only for their human rights protection, but also for national development and good governance.
Particularly UN Women's contribution with Civil Registration System project is to ensure that:
·       Reformed civil registry system of Tajikistan is effectively managed and provides quality and gender responsive affordable services to the vulnerable population and qualitative vital statistical data for the State.
·       The population, especially women and girls of Tajikistan know how to and timely have their vital events recorded in the civil registry system.
·       Vulnerable groups of women and girls are aware of importance of timely registration of civil acts and have  access to civil registration services.
PEACE AND SECURITY AND ENGENDERING HUMANITARIAN ACTION (WPS)
UN Women supports gender equality advocates to influence conflict prevention local policies at the Tajikistan – Kyrgyzstan cross border area. UN Women helps local women activists to assess the human security status at the household, community and cross-border levels. For this purpose, necessary expert support is being provided to analyze results of the assessment. Women peace activists are supported for gender responsive participation on natural resources disputes, peace negotiations and conflict prevention processes at regional, national and local levels. UN Women also provides expertise to integrate gender considerations into the National Disaster Risk Management (DRM) Policy and tools. As a result, more women are involved in preparation of local preparedness plans. UN Women plans to develop and implement local initiatives aimed to improve affected women's and girls' access to basic local services in times of disaster.
Future Programming Direction
WOMEN'S ECONOMIC EMPOWERMENT (WEE)
UN Women will focus on support to enhance women's knowledge of their rights to own and control economic resources and their capacity-building and empowerment to exercise economic rights as agents of change. This will be complemented with a support to monitor service provision (microcredit, land and property registration, advisory assistance for run the business, etc.) from gender perspectives and sharing best practices of women's economic empowerment related service delivery. Expected results are focused on women-led successful business enterprises rather than simple/traditional forms of their entrepreneurship.
ENSURING LIFE FREE FROM VIOLENCE FOR WOMEN AND GIRLS IN TAJIKISTAN (EVAW)
UN Women plans to focus on better involvement of men and boys into the national EVAW response as key actors and contributors to bring a positive model of harmonious family relations. Also, capacity of state actors to improve access to protection and response mechanisms will be strengthened and support to improve coordination among service providers will be provided. In addition, women affected by violence will be supported to have a strong understanding of services. A key part of this work will be undertaken in partnership with the GTG. MCO will continue to work on promotion of zero tolerance to VAW through the annual information campaign in cooperation with UNCT and GTG (this is covered within OEEF activities).
PEACE AND SECURITY AND ENGENDERING HUMANITARIAN ACTION (WPS)
Local women activists at cross-border areas will be supported to implement joint community based activities focused on trust/confidence building.  Local female leaders from both sides of the border will be assisted to bring their voice and experience on conflict prevention into dialogue at the national and sub-regional levels. WPS related work will be re-focused on supporting the country to improve its disaster risk reduction (DRR) response from perspectives of saving women and girls' lives and ensuring their substantial participation and contribution to DRR as agents of change. In three pilot districts women activists will undertake a gender analysis of local DRR plans/budgets and advocate for incorporation of gender specific needs/priorities.  Policy and operations by Rapid Emergency assessment and Coordination team (REACT) will be engendered with MCO's technical assistance, including post-disasters assessments, etc. Capacity of local partners in pilot districts will be strengthened to deliver gender responsive psychological assistance in emergency situations.
UN Women leads and coordinates the Gender Thematic Group (GTG) in Tajiksitan.
Main Objectives of the Group:
On policy issues:
1.     to mobilize an expanded response from the Government, donors and civil society to gender related priorities and interventions;
2.     to advocate and promote multi-sectoral response to gender mainstreaming introducing Human Rights Approach and Results Based Management;
3.     to develop sector specific knowledge to be able to provide advisory services for UNCT and partners;
4.     to prepare regularly a series of policy briefs on gender issues in thematic areas (economics, health, conflict, poverty, migration, natural disasters, etc);
5.     to facilitate strategic, content specific discussions on theme areas with involvement of all interested partners;
6.     to assist the government in organizing periodic coordinated resource mobilization exercises in support of implementation of the national policy on equal rights and opportunities;
7.     to promote enhancing the capacity of national professionals in gender policy, improving legislation and coordinating gender-related activities;
8.     to raise awareness on gender mainstreaming concept among decision makers;
9.     to promote non-discriminatory practices in human resources policy of partners, contribute to development of recommendations for anti-discriminatory measures, monitor their implementation and share results in concerned parties;
10.  to disseminate information and advocate on compliance with code of conduct for international organizations working in Tajikistan with a focus on nondiscriminatory practices.
On coordination issues:
1.     to collect, analyze and share information on a country gender profile;
2.     to support networking with gender experts in the national, regional and global levels;
3.     to facilitate partnerships between civil society organizations, the government and the international community to ensure efficient response to gender equality needs/ priorities;
4.     to facilitate joint programming gender-related projects and activities among the members of the group within the context of the relevant national programme and policy;
5.     to assist UNCT to identify areas for joint gender mainstreaming actions and assess their performance and results achieved; to assist UN RC in engaging with and supporting efforts by the key regional and national players towards broader dialogue aimed at gender mainstreaming;
6.     to ensure that the gender equality dimensions are consistently included into CCA/UNDAF and all major reports including MDGR, NHDR, RC Annual Report, etc.;
7.     to streamline activities with other theme groups to ensure that gender aspects are mainstreamed into sectoral coordination and activities;
8.     to review and coordinate national partner requests to the cosponsors for technical or financial support;
9.     to conduct regular follow-up meetings.